Dance Classes for Kids and Teens
Dance Fever Studio is the Boston Area's premier studio for kids' Ballroom and Latin dance. In fact, we're one of the largest in North America, having been honored with the "Top Junior Studio" award several years in a row. With a talented and professional staff comprised of the world's best ballroom dancers, we offer unparalleled opportunities for kids in Dancesport.
Dance Classes for Kids and Teens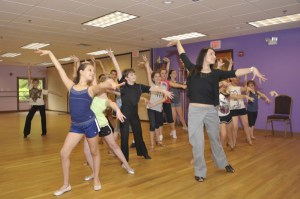 For younger children, we emphasize basic steps and rhythm. These classes combine Ballroom and Latin styles with fun social dances like swing and disco. For older students, more emphasis is placed on technique, musicality, and partnering. Dancers young and old have the option of participating in Dancesport competitions too. If they choose to dance competitively, we offer private coaching as well as classes that focus especially on competition. Whether students compete or just dance socially, everyone has the opportunity to perform in the all-studio showcase at the end of each session.
Tailored for each age group
For young children, we offer classes that combine international Latin and Standard Ballroom; these classes also incorporate fun social dances like disco and swing. Basic steps and rhythm are emphasized as children are introduced to a variety of styles.
We also offer a Stretching Class, a wonderful way to improve overall flexibility and strength and a valuable component to dance training. Private stretching sessions are also available.
Private lessons and semi-private lessons are the best way to help kids quickly improve. Whether your child is a beginner or a seasoned veteran, our experienced teachers work closely with the student to cultivate not only skills and repertoire, but a sense of confidence as well.
In the summer, our offerings include the Dance Workshop, a daytime program that includes dance and fitness as well as arts and crafts, outdoor activities. We also have Dance Boot Camp, an evening summer program for dancers Gold level and up. Read more here.
Practice Nights
We also hold regular Practice Nights, featuring rounds for competitive dancers. This is a fun way for kids to run through routines and keep up endurance, while sharing the floor with other dancers and getting a feel for a competitive environment. We always play great music and keep an energetic pace as dancers cheer each other on. Check our website, sign up for our email list, or ask at the front desk for the next scheduled Practice Night. Parents are welcome to come watch their kids burn the floor as they prepare for competitions!