Private Dance Lessons for Adults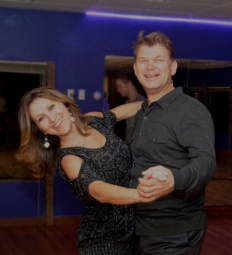 Private dance lessons are a fantastic way to learn and improve more quickly as a dancer. While a group setting can offer a good overview, there is truly nothing like personalized, one-on-one instruction. Privates are for one to two students (individuals or couples). One of our talented instructors will tailor the lesson to your interests and skill level-and move at your pace.
Private lessons are also the ideal way to prepare for your wedding dance. Whether you'd like to prepare a choreographed performance, or just looking to acquire some basic moves, we'll help you get ready for the big day.
All private lesson appointments are subject to our 24 hour cancellation policy.