Ballroom Dance Classes for Adults
When it comes to Ballroom in the Boston area, there truly is nothing like Dance Fever Studio. With a teaching staff comprised of Ballroom and Latin Champions from around the world, we offer unparalleled instruction in a professional, comfortable setting. We have a variety of Beginner, Intermediate, and Advanced classes in International Latin and Standard styles, as well as American style and social dances like Salsa, Hustle and Merengue. Students have the option of performing and/or competing in dancesport events, too. We even have special wedding dance services!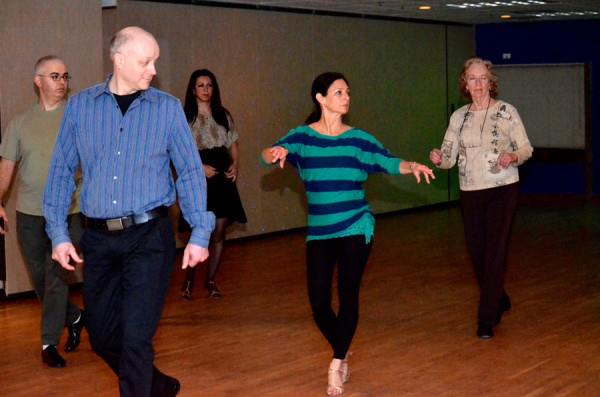 Our class schedule is designed to be accommodating, with classes offered on Friday evenings and even during lunchtime on weekdays! Give us a call at (617) 969-0874 or stop by our studio to learn find the class that best matches your interests and goals-and don't forget to sign up for a free introductory offer!
Try a private ballroom and Latin dance lesson, taught by the most qualified coaches. Perhaps you want some new moves to show off on the dance floor. Or, you're thinking about dancing competitively, and want to brush up on your technique. Maybe you've just always wanted to try ballroom dance and need that extra push to give you confidence. Regardless of your goal, our talented coaches provide that individual attention, support and inspiration to make your experience a great one. NO PARTNER NECESSARY for private lessons!
Are you preparing for that special day, and hoping to create the perfect wedding dance? Whether you're thinking of something classic and traditional, or something fun and inspired, our teachers will help you create a truly memorable wedding dance. Read more about our wedding dance services.
Our popular Latin Aerobics class combines hot Latin moves with heart-pumping aerobic steps, put to fast-paced and energetic Latin music. If you've been looking for a fun way to get fit, our Latin Aerobics is the best way to improve strength, flexibility, and endurance. Call our studio or inquire at the front desk to learn more about our Latin Aerobics fitness options.
For individual dancers with a competitive spirit, our coaches are available for Pro-Am competition. Truly one of the best ways to hone your dance skills, you can work one-on-one with a professional in the style of your choice. You can then partner with the very same teacher in one of the many ballroom competitions in the area-rhinestones and all! Call (617) 969-0874 for more information about Pro-Am options.
When it comes to variety, atmosphere, and experience, there really is no better choice when it comes to ballroom dance in the Boston area. It's not for nothing that we're been repeatedly named Top Studio in the Boston area! Call, email, or stop by to sign up for your first lesson today.